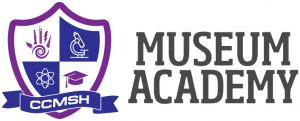 Let us be there for your family this school year!
The Corpus Christi Museum of Science and History launched its Museum Academy on August 17, 2020. The Academy offers a full day program at the museum that will guide children through their remote learning sessions, along with educational support activities created by Museum Educators. The program is designed to assist working parents during the school mandated distant learning and provide an engaging, safe and productive environment for children grades K-6.
Lunches provided by our friends at: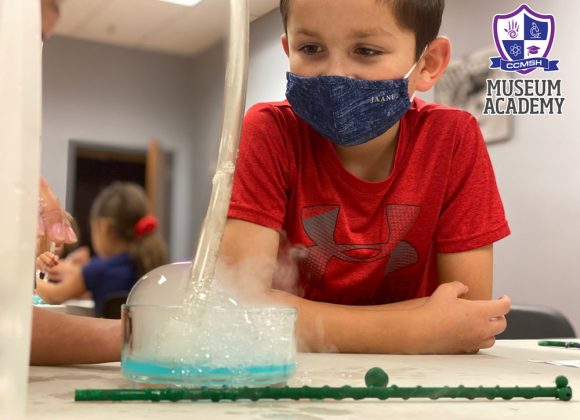 Program Details:
Weekly Programs Began August 17, 2020
Monday thru Friday / 8:00 a.m. to 4:00 p.m.
Kindergarten thru 6th Grade (Ages 5+)
No Before / After Care
Members: $180 per child / per week
Non-Members: $200 per child / per week
Lunch Option: $25 per child / per week (Includes Daily Lunch & Snack)
Students & Parents Love:
A Fun & Safe Full-Day Program
Productive Educational Environment
Remote Learning Assistance
Social Activities Proven to Improve Student Confidence, Test Scores, and Scholastic Achievement
TEKS-Based Science & History Support Activities
Dynamic, Hands-On Learning Experiences
Peace of Mind Knowing Your Child is Safe & Supported
CCMSH Commitment to Safety:
The Corpus Christi Museum of Science and History is committed to a fun, safe, and educational experience for your child. As such the Museum has implemented additional safety measures focused on maintaining a clean and safe Museum environment. These procedures include the requirement of all visitors and staff to wear face coverings while inside the museum, comprehensive, continual daily cleaning and disinfecting, encouragement of social distancing, employee education to follow cleaning protocols outlined by the U.S. Centers for Disease Control and Prevention, as well as communicating healthy workplace guidelines to our staff and volunteers.
For additional information about Museum Academy