The Corpus Christi Museum of Science & History is honored to welcome Dr. Elda Sanchez as part of our Distinguished Lecture Series. Join us at 7:00 p.m. on January 10, 2023, for a riveting lecture on "Research at the National Natural Toxins Research Center".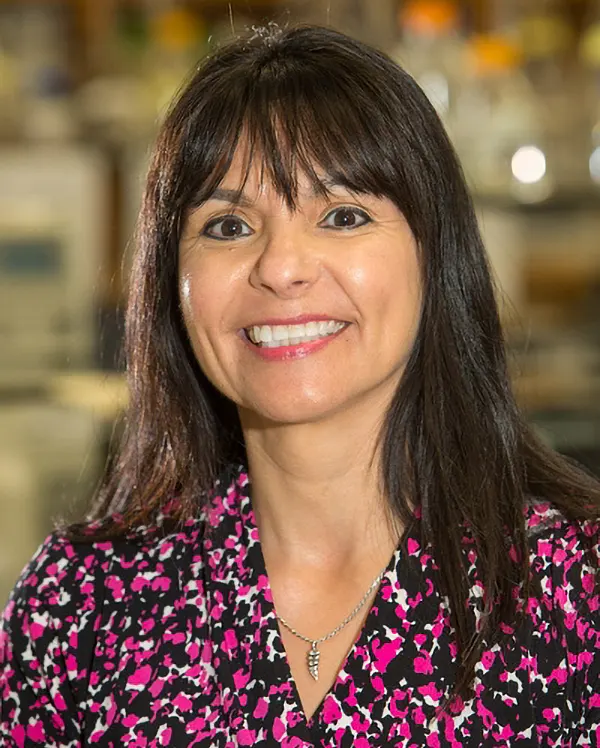 A Message from Dr. Elda Sanchez:
Despite the enormous influence in healthcare over the last two decades, conditions that are ineffectively addressed by the current drug arsenal, remain a serious concern for the treatment of many patients. The current panel of drugs is still insufficient, and new molecules are imperative to the effective treatment of diseases traversing diverse therapeutic areas including pain, cancer, diabetes and cardiovascular diseases. The venoms of animals represent a vast natural resource, as they contain a wide variety of biologically-active molecules with increasingly distinct therapeutic potential. The National Natural Toxins Research Center (NNTRC) is an internationally renowned biomedical research center concentrating on the discovery of snake venoms that can be used in medical applications. The NNTRC has grown to become the only federally funded (NIH) viper resource center in the U.S. providing high-quality venom and snake-related research materials to national and international biomedical and biological research programs. The NNTRC is dedicated to the advancement in the understanding of the therapeutic value of venom molecules and the training of research scientists, graduate, undergraduate, and high school students in the field of toxinology. The goal of the NNTRC is to provide native venoms, purified venom components, cDNA clones, and recombinant venom proteins of the highest quality to support biomedical research.
About the NNTRC:
The National Natural Toxins Research Center has a mission to provide global research, training & resources that will lead to the discovery of medically important toxins found in snake venoms.
Additional Event Details:
Lectures Held 2nd Tuesday of the Month
Doors Open at 6:30 p.m.
Lecture from 7:00 p.m. – 7:30 p.m.
Q & A Session from 7:30 p.m. – 8:00 p.m.
FREE to the Public, Donations Appreciated
Complimentary Beer & Hor D'oeuvres (w/ I.D.)
Distinguished Lecture Series: Upcoming Speakers
September 13, 2022
Randy Bissell, Geoscientist & Texas Master Naturalist
"Five Near-Recent Geological Events that have Shaped the South Texas Coast"
October 11, 2022
Lari Jo Edwards, STMN
"Wildflower Seedball Creations-Native Wildflowers of the Coastal Bend"
November 8, 2022
Jim Moloney
"The Tarpon Club of Texas and the Genius of E.H.R. Green"
January 10, 2023
Dr. Elda Sanchez, Director of Natural Toxins Research Center, TAMUK
"Research at the National Natural Toxins Research Center"
February 14, 2023
Mary Jo O'Rear, Nueces County Historical Society
"The Army's Love/Hate Affair with Corpus Christi: Zachary Taylor, Ulysses Grant, and the Occupation Troops of 1845"
March 14, 2023
Mark Pusateri, Copano Bay Press
"The Mapping of Texas"