The Corpus Christi Museum of Science & History is honored to welcome Mark Pusateri as part of our Distinguished Lecture Series. Join us at 7:00 p.m. on March 14, 2023, for a riveting lecture on "Maps and the Idea of Texas".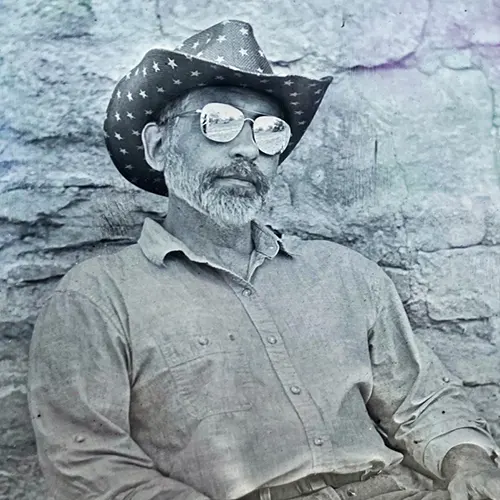 About Mark Pusateri:
After working as a marketing director and technical writer, Mark Pusateri became a rare book dealer in 1997, specializing in Texas history. For several years he was the proprietor of the Texas Book Room at Antiques Houston.
Since 2007 he has worked with Michelle Haas to fulfil the mission of Copano Bay Press to "Bring rare works of Texas history back to life." Together they have brought more than fifty important volumes of Texas history back from obscurity, as well as historic maps and Texas images.
Since 2010 Mark has written Texas Reader – The Texas History Newsletter, producing nearly five hundred short articles intended to spark a deeper interest in Texas history.
In 2021 he and Michelle Haas founded the Texas History Trust, a 501(c)(3) nonprofit organization, in order to raise awareness of Texas history throughout the state, assist historic sites with needed improvements, support scholars conducting new research on Texas history topics and host an annual history symposium where that research can be presented to attendees.
Mark is an eighth generation Texan, born and raised in Houston.
Additional Event Details:
Lectures Held 2nd Tuesday of the Month
Doors Open at 6:30 p.m.
Lecture from 7:00 p.m. – 7:30 p.m.
Q & A Session from 7:30 p.m. – 8:00 p.m.
FREE to the Public, Donations Appreciated
Complimentary Refreshments (w/ I.D.)
Distinguished Lecture Series: Upcoming Speakers
September 13, 2022
Randy Bissell, Geoscientist & Texas Master Naturalist
"Five Near-Recent Geological Events that have Shaped the South Texas Coast"
October 11, 2022
Lari Jo Edwards, STMN
"Wildflower Seedball Creations-Native Wildflowers of the Coastal Bend"
November 8, 2022
Jim Moloney
"The Tarpon Club of Texas and the Genius of E.H.R. Green"
January 10, 2023
Dr. Elda Sanchez, Director of Natural Toxins Research Center, TAMUK
"Research at the National Natural Toxins Research Center"
February 14, 2023
Mary Jo O'Rear, Nueces County Historical Society
"The Army's Love/Hate Affair with Corpus Christi: Zachary Taylor, Ulysses Grant, and the Occupation Troops of 1845"
March 14, 2023
Mark Pusateri, Copano Bay Press
"Maps and the Idea of Texas"