The Corpus Christi Museum of Science & History is honored to welcome Geoscientist & Texas Master Naturalist Randy Bissell as part of our Distinguished Lecture Series. Join us at 7:00 p.m. on September 13, 2022 for a riveting lecture on "Five Near-Recent Geological Events that have Shaped the South Texas Coast".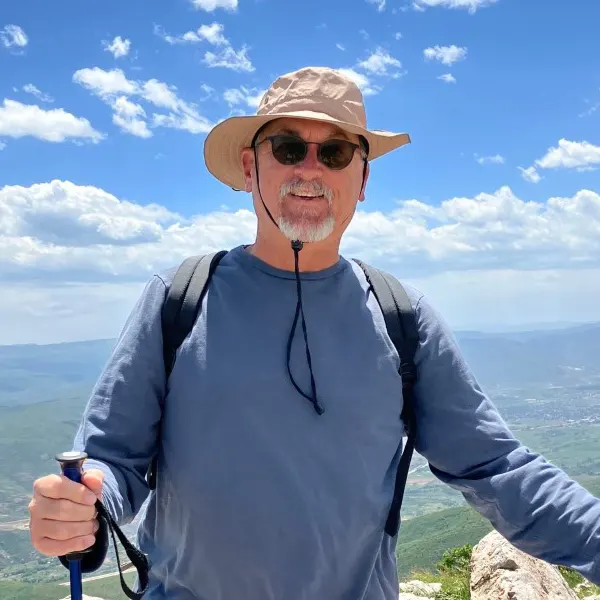 About Randy Bissell:
Randy Bissell is Geoscience Advisor to Headington Energy Partners, LLC in Corpus Christi, Texas. He is assigned to acquire, explore, support, and develop natural gas prospects on major ranches in deep South Texas. He holds a Bachelor of Science degree from the University of Southern Mississippi (1982) and a Master of Science from Oklahoma State University (1984). Today, with nearly 40 years' experience working around the world for Exxon and then Headington, Randy regularly lectures at TAMU Corpus Christi and TAMU Kingsville on topics related to field geology, techniques for exploration, and geoscience careers. Randy is a Texas Licensed Professional Geoscientist and a Texas Master Naturalist.
Additional Event Details:
Lectures Held 2nd Tuesday of the Month
Doors Open at 6:30 p.m.
Lecture from 7:00 p.m. – 7:30 p.m.
Q & A Session from 7:30 p.m. – 8:00 p.m.
FREE to the Public, Donations Appreciated
Complimentary Beer & Hor D'oeuvres (w/ I.D.)
Distinguished Lecture Series: Upcoming Speakers
September 13, 2022
Randy Bissell, Geoscientist & Texas Master Naturalist
"Five Near-Recent Geological Events that have Shaped the South Texas Coast"
October 11, 2022
Lari Jo Edwards, STMN
"Wildflower Seedball Creations-Native Wildflowers of the Coastal Bend"
November 8, 2022
Jim Moloney
"The Tarpon Club of Texas and the Genius of E.H.R. Green"
January 10, 2023
Dr. Elda Sanchez, Director of Natural Toxins Research Center, TAMUK
"To Be Announced"
February 14, 2023
Mary Jo O'Rear, Nueces County Historical Society
"The Army's Love/Hate Affair with Corpus Christi: Zachary Taylor, Ulysses Grant, and the Occupation Troops of 1845"
March 14, 2023
Mark Pusateri, Copano Bay Press
"The Mapping of Texas"