Mad Scientist Intersession Camp

IT'S ALIVE, calling all mad scientists. Science is not only exciting, but it can also be full of MADness. Come join our resident scientists where you will make bubbles out of dry ice, engineer your own rockets, make simple circuits, and much much more! Camp divides its campers into 4-5 groups, according to age.  Most groups have no more than 20 campers.
NOTICE: Some marketing materials related to this program were mistakenly sent out offering "Before & After Care". Unfortunately we will not be offering before and after care for this intersession camp.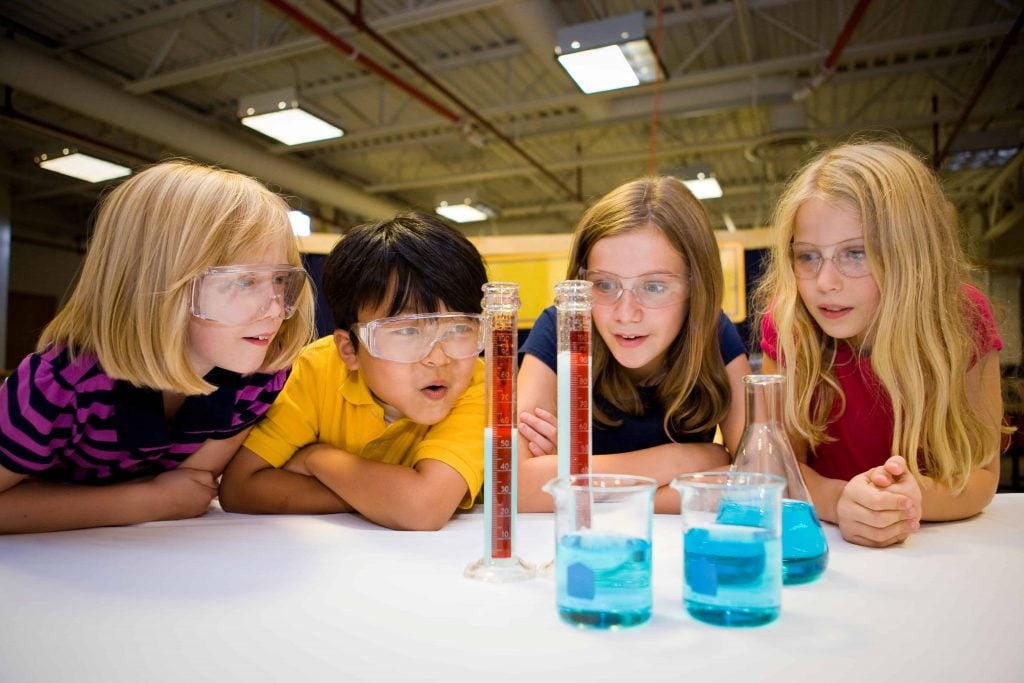 *Must Read Before Starting Camp
Intersession Camp Details:
October 11th, 2021 - October 15th, 2021
Monday thru Friday / 9:00 a.m. - 4:00 p.m.
Pre-K thru 6th Grade (Ages 5-13)
Lunch & Snack Provided
Maximum 20 Kids per Grade Group
Intersession Camp Pricing:
Members: $260 per child / per week
Non-Members: $285 per child / per week
Members: $55 per child / per day
Non-Members: $60 per child / per day
Refunds are granted on a case by case basis given emergency, and family needs. Most refunds be granted if the request is received 7 days prior to the start of camp.
Important Drop-Off/Pick-Up Update:
Effective Tuesday, June 22, 2021 at 5:00 p.m. the visitor parking lot of the Corpus Christi Museum of Science and History will be under construction as part of the Port of Corpus Christi expansion project.
Morning Camper Drop-Off will be located on the corner of Hirsh & Chaparral: turn right on Hirst and follow directional signage and personnel. Afternoon Camper Pick-Up will be located inside the Museum: park in the the Harbor Playhouse lot or in the Temporary Visitor Lot and proceed to the Museum's front entrance. Please see the map below for more information.
Commitment to Safety:
The Corpus Christi Museum of Science and History is committed to a fun, safe, and healthy summer camp experience for your child. As such the Museum will be implementing additional safety measures focused on maintaining a clean and safe Museum environment. These procedures include comprehensive, continual daily cleaning and disinfecting, employee education to follow cleaning protocols outlined by the U.S. Centers for Disease Control and Prevention, as well as communicating healthy workplace guidelines to our staff and volunteers.