We are located in the heart of the S.E.A. District under the Harbor Bridge.
1900 N. Chaparral Street, Corpus Christi, TX 78401
Parking
Free parking is located on Chaparral Street in the parking lot directly in front of the Museum entrance or across the street in the adjacent parking lot.
Directions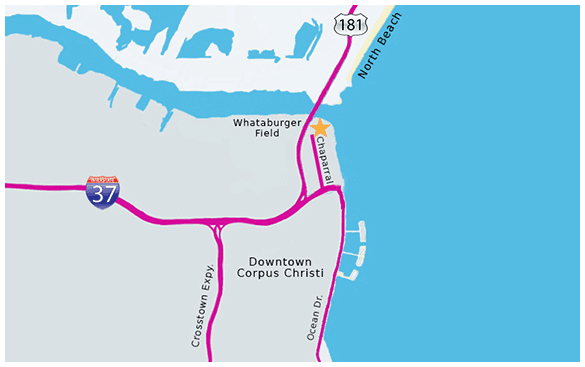 From the West (I-37)
Continue on I-37 S/US-77 S. Take the exit on the left toward Bayfront/Shoreline Blvd/C.C. Museum. Turn left onto N Chaparral St.
From the North (TX-35/US-181)
Take TX-35/US-181 across the Harbor Bridge then take the exit toward Port Area. Turn right onto N Tancahua St, turn right onto E Port Ave, then turn left onto N Chaparral St.