Join us this summer for adventure, excitement, and tons of fun at our Wonderful World of Science Summer Camp! Kids ages 5-13 can participate in 10 themed weeks of all-new, STEM based activities at the museum. Scroll down for more information about the themes for this summer!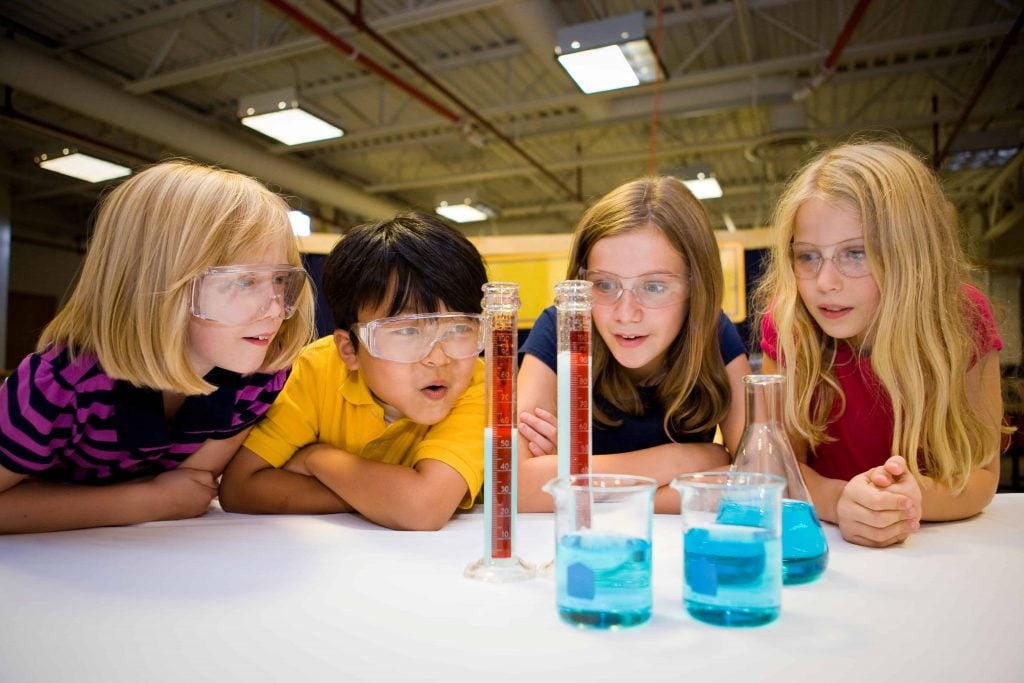 Summer Camp 2021 Details:
May 31st, 2021 - August 13, 2021
Monday thru Friday / 9:00 a.m. - 4:00 p.m.
Pre-K thru 6th Grade (Ages 5-13)
Before Care Starts @ 7:30 a.m.
After Care Ends @ 5:30 p.m.
Summer Camp 2021 Pricing:
Members: $225 per child / per week
Non-Members: $250 per child / per week
Before & After Care: $30 per child / per day
Lunch Option: $25 per child / per week (Includes Daily Lunch & Snack)
Poké Masters
Pre-K thru 6th Grade
Learn the science behind Pokémon types and their abilities as they relate to real life bugs, reptiles, and mammals. Masters will practice collection and dissect frog type Pokémon and rOwlet pellets.
Camp Cretaceous
Pre-K thru 6nd Grade
Welcome to Dino World. Join us as we travel back in time to an era where dinosaurs walked the Earth. Become paleontologists and excavate fossils, design your very own dinosaur, mold and erupt volcanoes, and learn all about how fossils form.
Superhero's Academy
Pre-K thru 6th Grade
Our elite team will teach you how to create strength potions to help you become stronger, wield the power to make substances disappear, create your own superhero persona, and even build machines to get around faster. Inspired by the popular Marvel and DC Comics.
Museum Magic Kingdom
Pre-K thru 6th Grade
Be our guest at this Disney inspired camp that explains the science behind the magic. Take a look at the physics of flight through a magic carpet ride. Discover what's under the sea through Marine Biology and the robotic engineering behind Wall-E.
Commitment to Safety:
The Corpus Christi Museum of Science and History is committed to a fun, safe, and healthy summer camp experience for your child. As such the Museum will be implementing additional safety measures focused on maintaining a clean and safe Museum environment. These procedures include comprehensive, continual daily cleaning and disinfecting, employee education to follow cleaning protocols outlined by the U.S. Centers for Disease Control and Prevention, as well as communicating healthy workplace guidelines to our staff and volunteers.