Featured Events & Programs
Homeschool Day: Chemistry
September 1, 2023
10:00 a.m. – 12:00 p.m
Discounted for Members!
Distinguished Lecture Series: Diana Lopez, Author
September 12, 2023
7:00 p.m. – 8:00 p.m
FREE for the Public!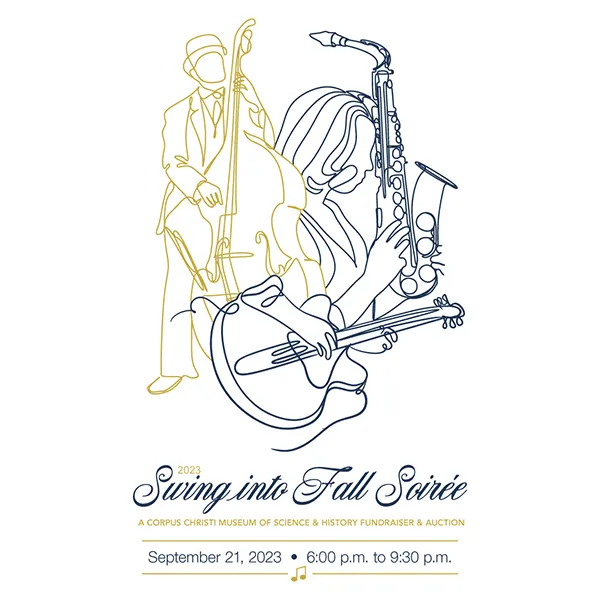 2023 Swing into Fall Soirée: Fundraiser, Auction, & Dinner
September 21, 2023
6:00 p.m. – 9:30 p.m
Our Mission Depends on You!
Funding for the Corpus Christi Museum of Science and History is provided by donations from patrons like you, grants, and partnering organizations. Your donation supports the Museum mission to engage and educate people in science and South Texas history through exhibitions and programming, inspiring enduring curiosity in people of all ages.
With your help, CCMSH is inspiring the next generation of scientists and historians. Make a difference supporting the Museum through a donation today.
1095-B Notice to All Eligible Employees
Friends of the Corpus Christi Museum of Science & History can furnish a Form 1095-B to any responsible individual upon request within 30 days of the date the request is received.
Responsible individuals may receive a copy fo their Form 1095-B upon request, accompanied by an email address and a physical address to which a request may be sent, as well as a telephone number that responsible individuals can use to contact the reporting entity with any questions.