Available Positions:
Thank you for your interest in applying to work at the Corpus Christi Museum of Science & History. Below you will find a current list of all positions available for hire, select the position title to download a job description and application for employment.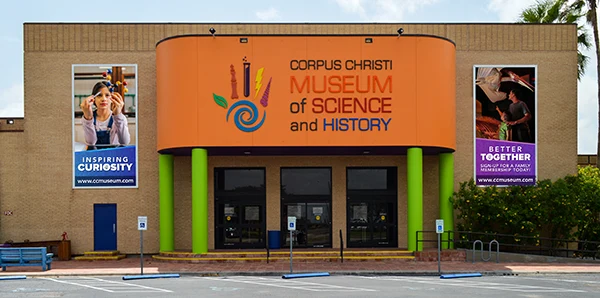 How to Apply:
Step 1: Select an Available Position in the above list. (A job description and application will begin downloading)
Step 2: Fill out and sign the job application associated with the position you selected
Equal Opportunity Employer:
CCMSH affirms its fundamental policy of providing equal opportunity in all of its operations and in all areas of employment practices and assuring that there shall be no discrimination against any employee or applicant for employment on the grounds of race, color, religion, gender, national origin, age, handicap status (as stipulated by the ADA), veteran's status, or sexual orientation. This policy extends to recruiting, recruitment advertising, and/or other communication media, hiring, rates of pay and other compensation, overtime, job classifications and assignments, working conditions, promotions, demotions, transfers, layoffs or terminations, recalls, disciplinary and other employee treatment, benefits, and all other terms, conditions, and privileges of employment.