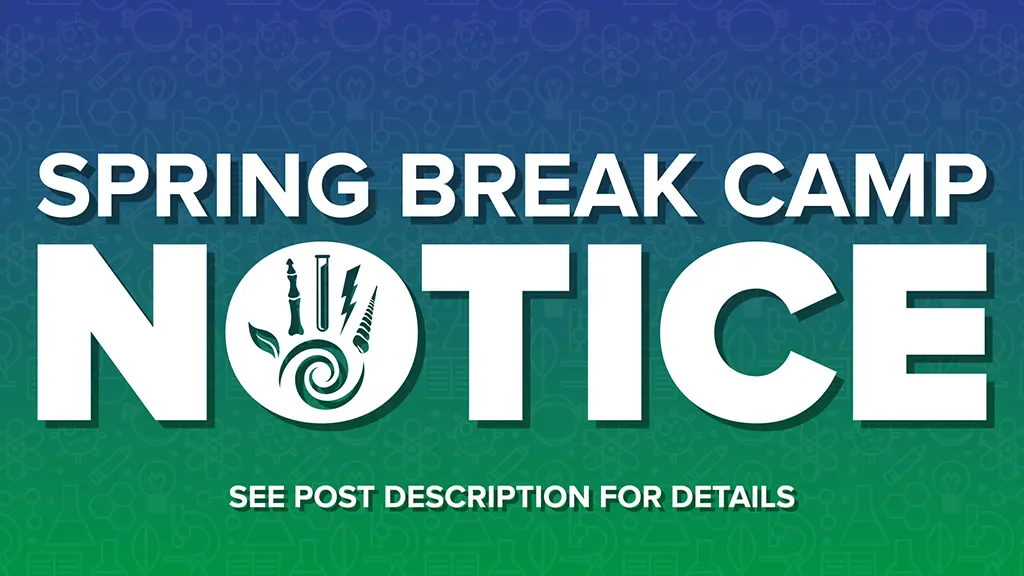 Due to structural improvements taking place within classroom spaces, the Corpus Christi Museum of Science and History WILL NOT be hosting a spring break camp this year. However, the Museum will be hosting various activities and demonstrations throughout the week of March 13th-17th. The Museum invites all visitors to stop by and explore something new! We apologize for any inconvenience and hope to see you soon.
For any questions or concerns please contact Education Director, Madeleine Fontenot at madeleinef2@ccmuseum.com
Commitment to Safety:
The Corpus Christi Museum of Science and History is committed to a fun, safe, and healthy summer camp experience for your child. As such the Museum will be implementing additional safety measures focused on maintaining a clean and safe Museum environment. These procedures include comprehensive, continual daily cleaning and disinfecting, employee education to follow cleaning protocols outlined by the U.S. Centers for Disease Control and Prevention, as well as communicating healthy workplace guidelines to our staff and volunteers.