Uniting a Community: The Galvan Ballroom Legacy
Uniting a Community: The Galvan Ballroom Legacy invites visitors to embark on a captivating journey through time, exploring the Galvan family's enduring impact through a diverse range of media. This experiential exhibition ingeniously weaves together newspaper clippings, poignant quotes from the family themselves, and a collection of musical instruments generously donated by Alicia and Bobby Galvan Sr. Visitors will have the opportunity to dance along to the tunes of the Bobby Galvan band's timeless hit "More."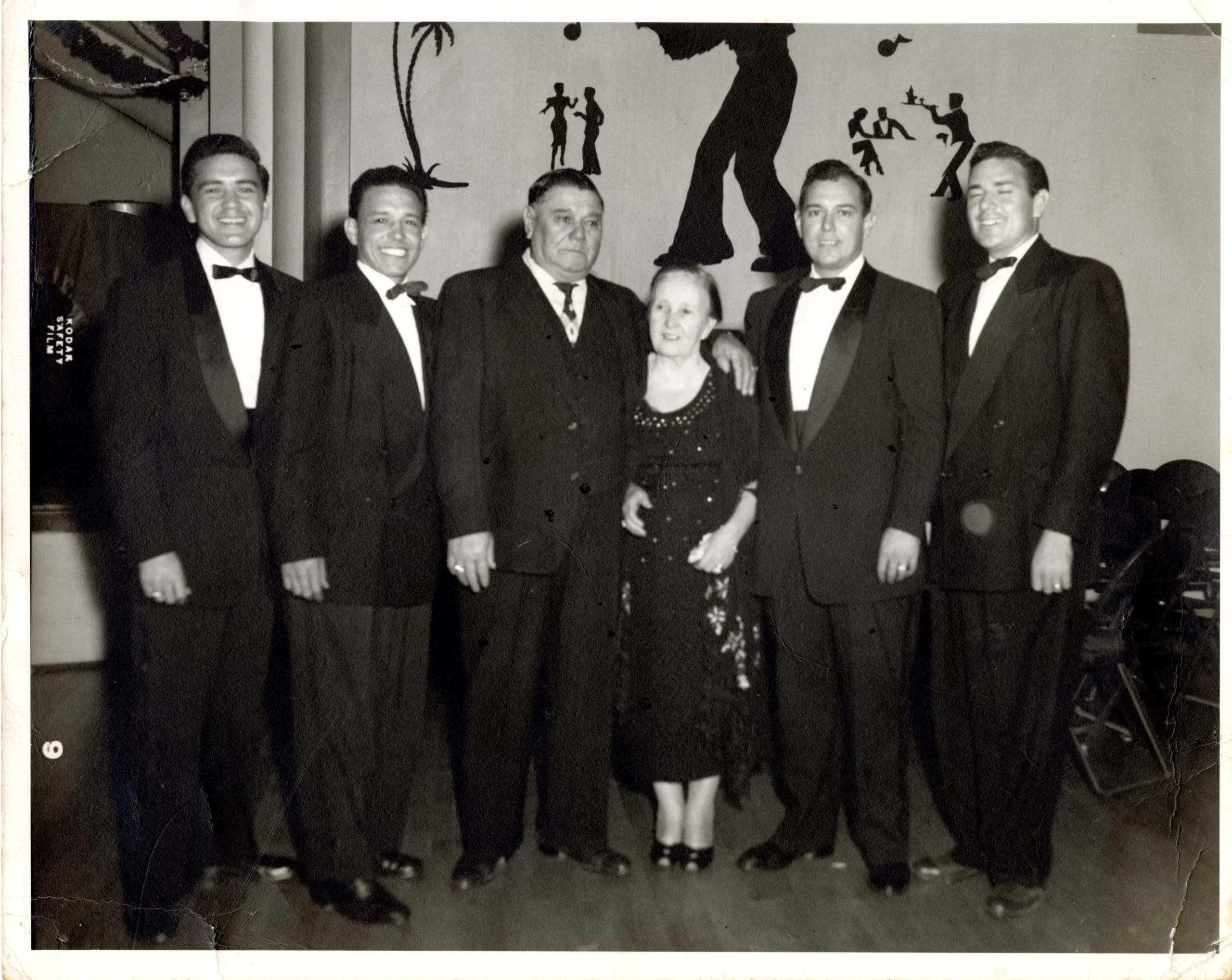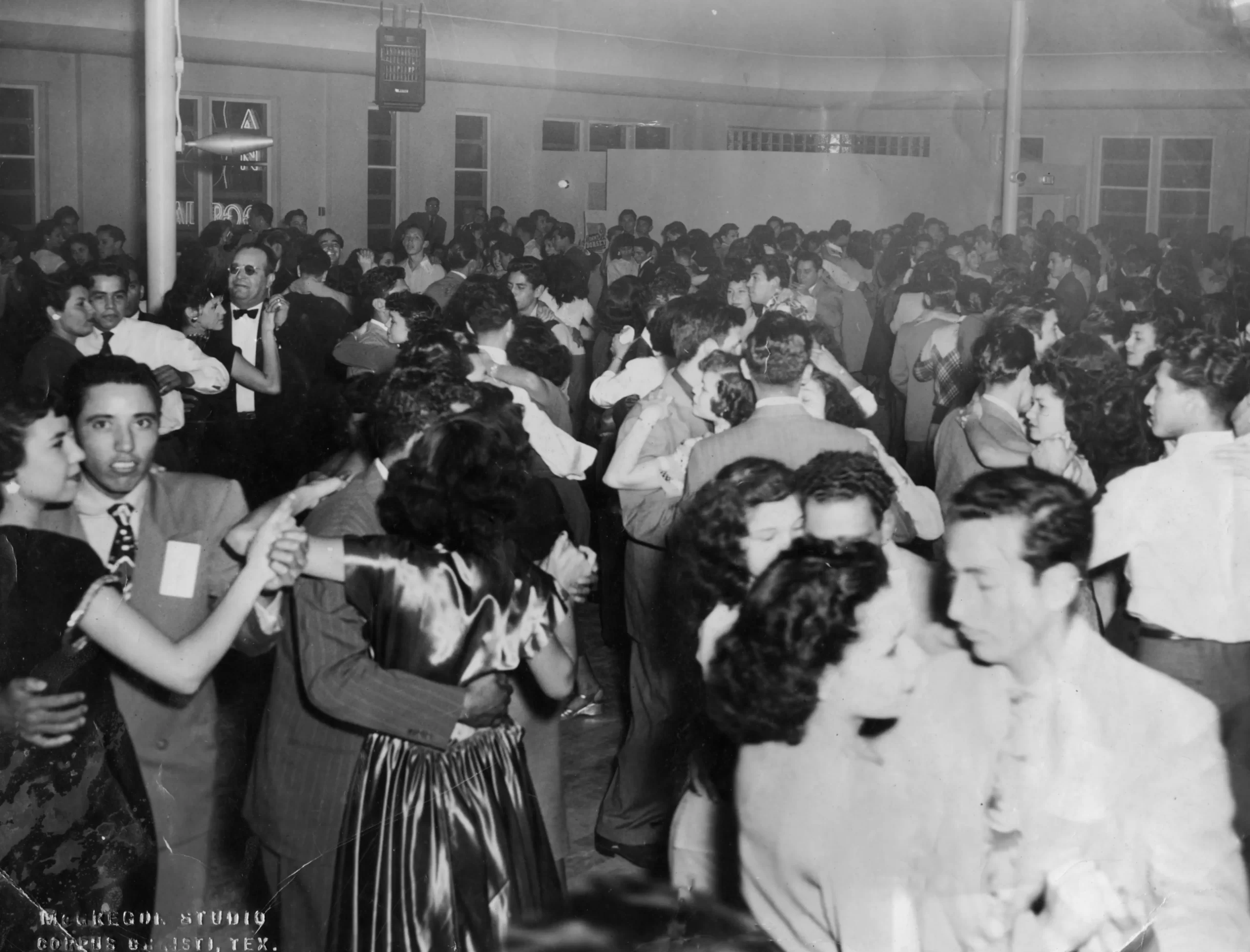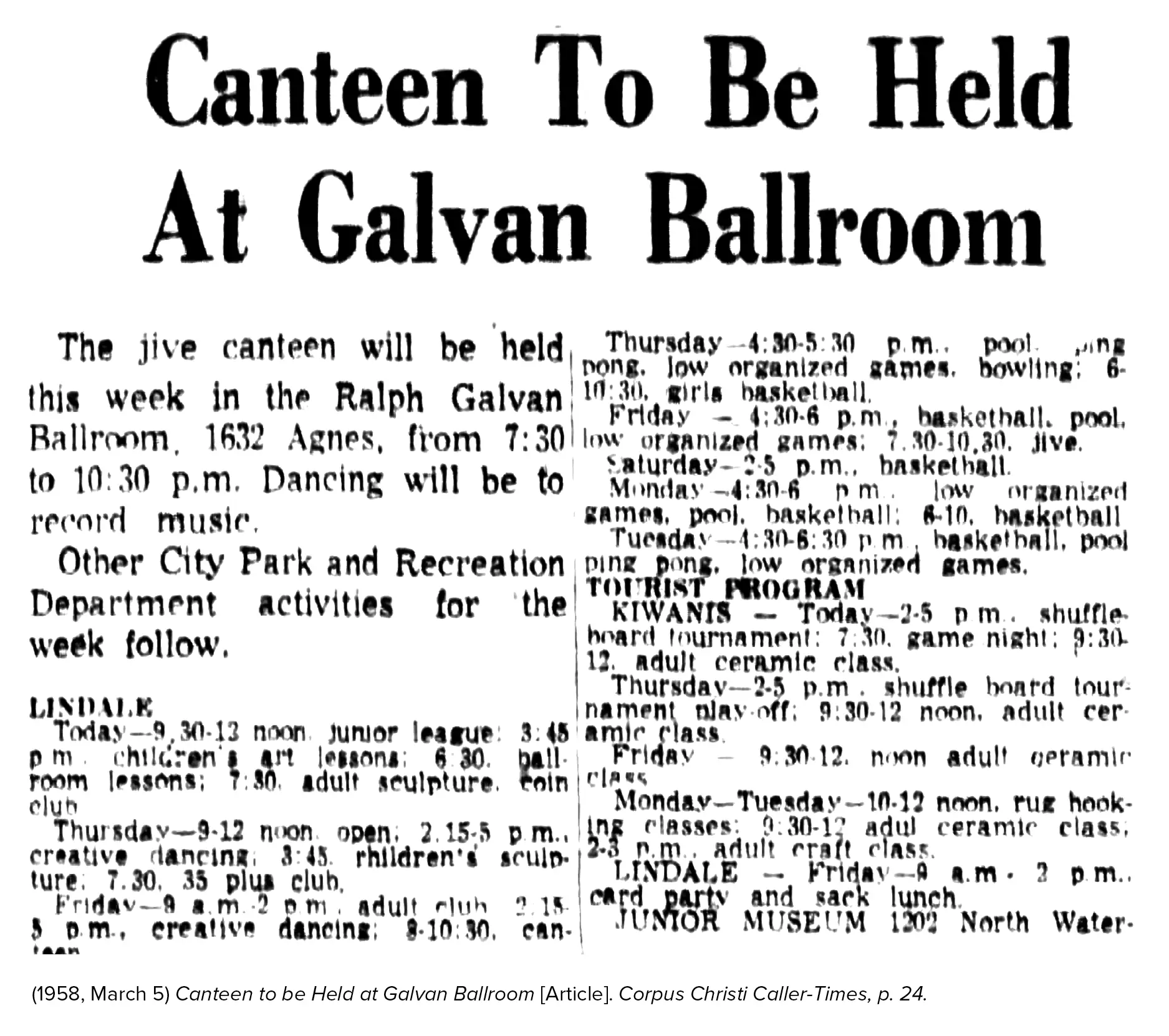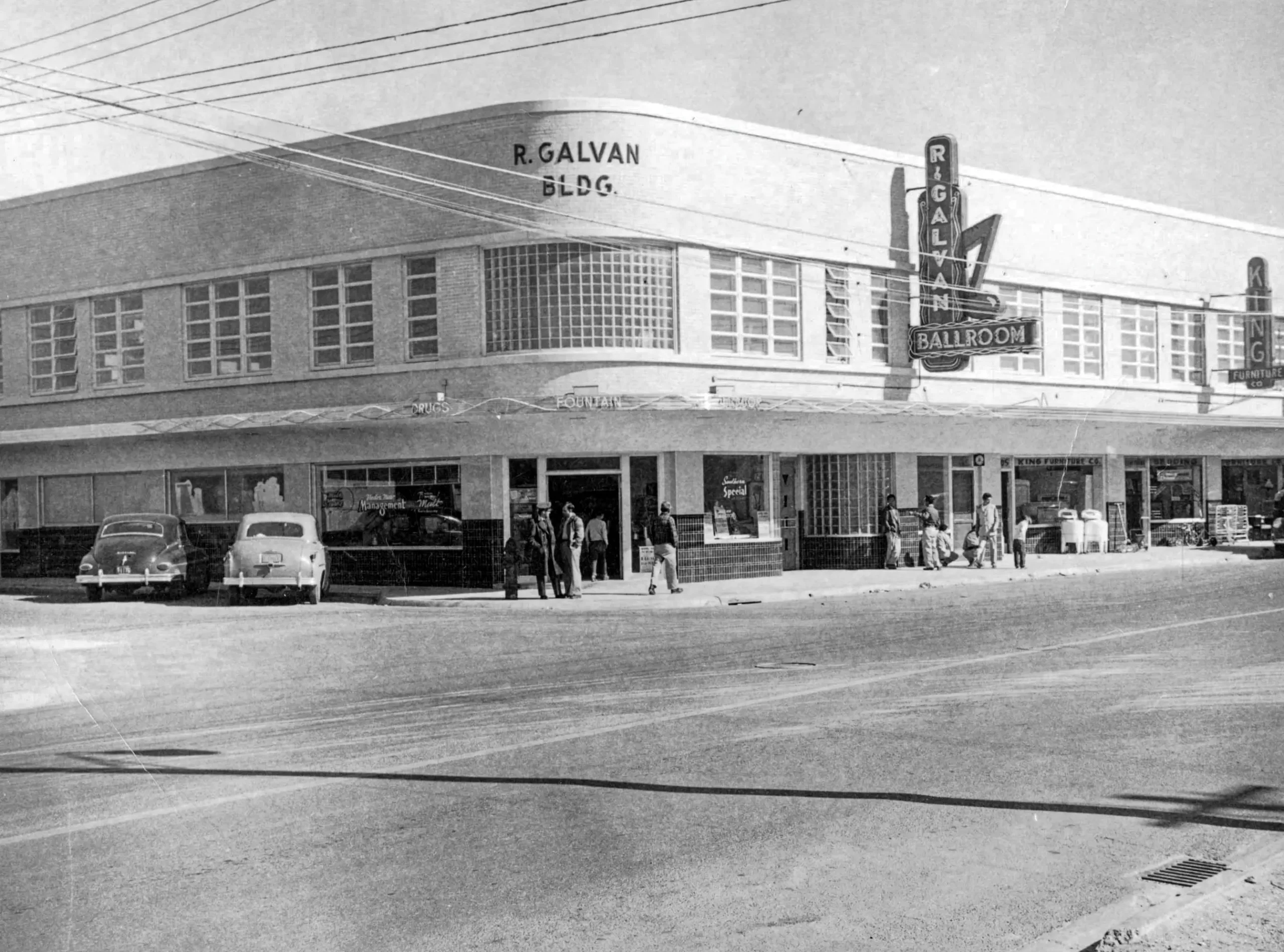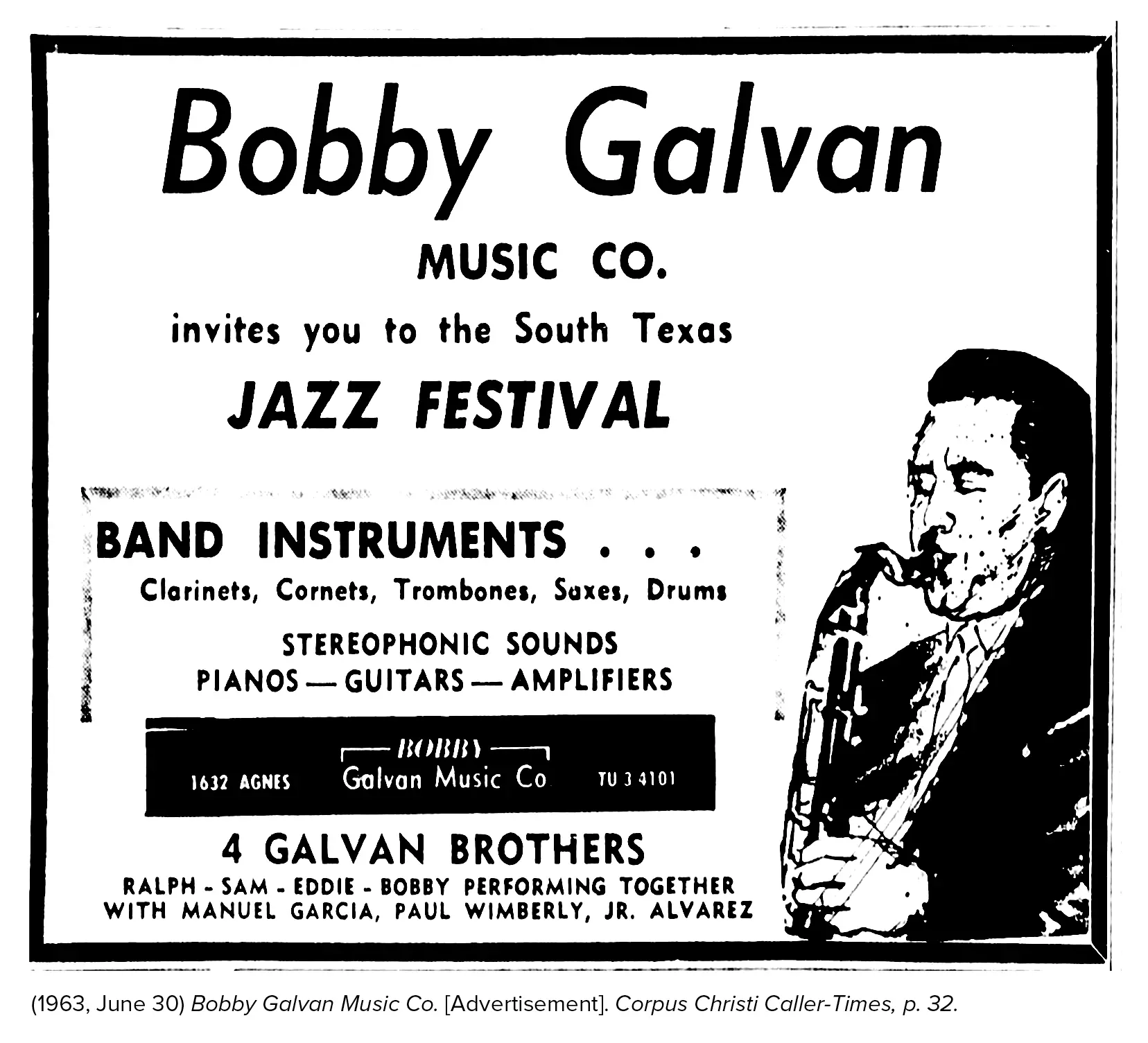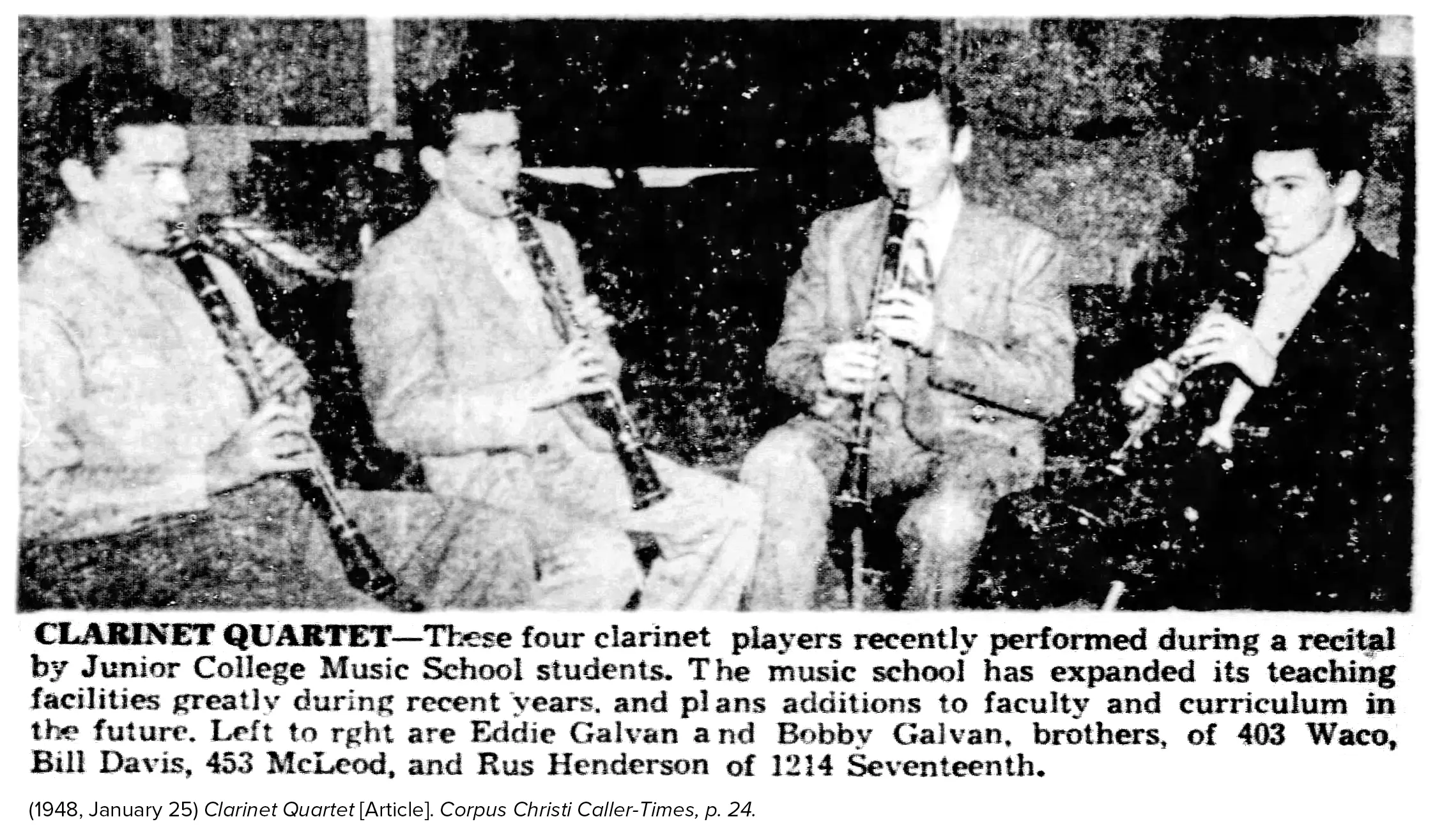 Galvans & Music Education
During the 1940s, Raphael Galvan's love of music—and his nine young children—inspired him to bring a music teacher into their home every afternoon for music lessons. Over time, the children's everyday practice became an extraordinary passion. After forming a band with his three brothers and a successful career touring North America with other bands, Bobby Galvan, Sr., returned home to open a music store on the ground level of the Galvan ballroom building. There the Galvan family offered music lessons, sold instruments to professional and amateur musicians, and rented instruments to band students across the Corpus Christi area.  
Although some of Galvan's children went on to careers in law or business, Eddie Galvan became a music teacher and civic leader. He instructed and inspired countless band students to connect musical notes, but he also connected hearts; he was a tireless advocate for educating the whole child. 
Event Details:
An official ribbon cutting ceremony will take place at 9 am for museum members and the Galvan family, with the exhibit open to the public at 10 am on Friday, November 24, 2023. 
Guests are encouraged to beat the line and pre-purchase tickets online today. The cost of entry is General Admission for non-Members. Museum Members and children under 3 years old are FREE.
Exhibit Highlights:
Unveiling a Multicultural Legacy:

Step into a world where the Galvan family's multicultural roots are celebrated. Discover how their heritage has enriched the Coastal Bend's vibrant mosaic, forging connections across communities.

 

Musical Mastery:

Immerse yourself in the melodious world of the Galvan family as you explore the exhibit's extensive collection of musical instruments. These instruments, donated by Alicia and Bobby Galvan Sr., offer a unique glimpse into the family's musical journey and their contributions to the region's music scene.

 

Dance into History:

For an interactive experience, visitors will have the opportunity to dance along to the tunes of the Bobby Galvan band. Practice your box step to an audio recording of Bobby Sr. performing the timeless hit "More."